Ontario Neurodegenerative Disease Research Initiative (ONDRI)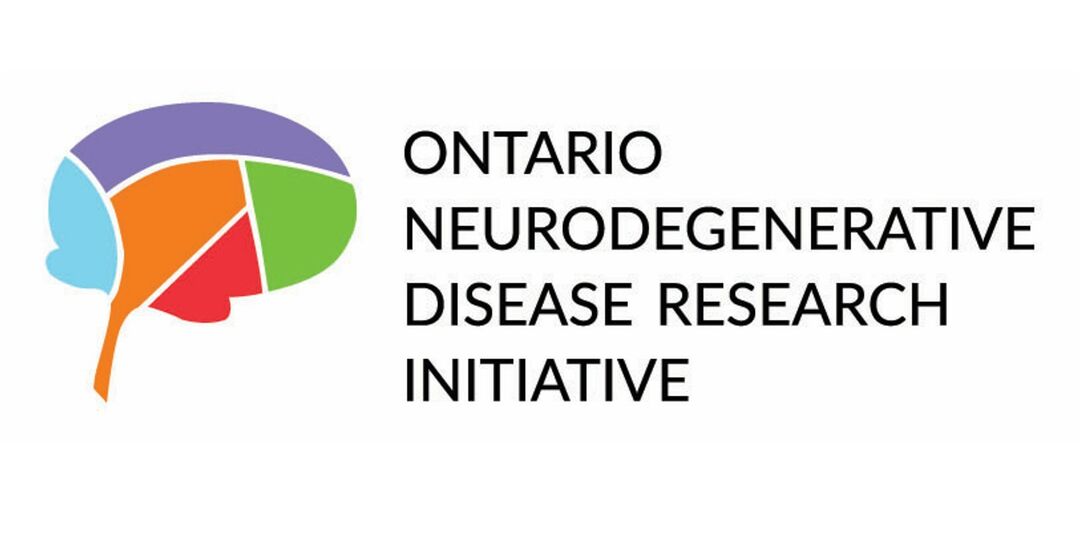 ONDRI's Legacy: Achievements and Impact
About ONDRI
The Ontario Neurodegenerative Disease Research Initiative (ONDRI) was created to understand the underlying factors of dementia and motor disorders across neurodegenerative diseases to improve the diagnosis, prognosis, care, and outcomes for persons living with dementia and those who support them.
The principal investigators over ONDRI's two phases were Michael Strong (Phase 1), followed by Douglas Munoz, Mario Masellis and Richard Swartz (Phase 2).
Phase 1: The Foundational Study (2013-18)
ONDRI's foundational study focused on building a deeply characterized cross-disease cross-platform database, to inform an improved understanding of neurodegeneration and its impacts on people living with these diseases and their care partners. Data from this study are currently being utilized by researchers around the world to uncover related discoveries.
Phase 2: Maximizing Impact and Moving ONDRI into Homes and Communities (2018-23)
In the second phase, ONDRI researchers completed the foundational study and established new initiatives focused on:
Publishing scientific papers based on Foundational Study data
Shifting the research to the home and community utilizing wearables and other technologies to monitor people as they engage in their daily lives
Expanding scientific collaboration and knowledge translation to increase impact
Examining neurodegenerative disease at the population level by conducting research using provincially collected health services data
See a list of ONDRI publications, up to May 31, 2023.
Achievements and Impact
ONDRI made significant impacts in neurodegenerative disease research over its 10-year funding cycle.
Design of cross-disease cross-platform longitudinal studies in dementia

ONDRI was the first neurodegenerative disease study worldwide to devise a common protocol utilizing multiple assessment platforms across neurodegenerative diseases, with data collected over many years. ONDRI's methods were designed for maximum impact and were adopted by other studies domestically and internationally.

Release of high quality longitudinal data

ONDRI released millions of data points across thousands of unique variables related to neurodegeneration and dementia to the global scientific community.

Contribution to a shared understanding of neurodegenerative diseases

ONDRI's protocols presented a unique opportunity to study five disease cohorts across multiple platforms, at different points in time; this allows for observations between and within platforms and diseases, as diseases progressed. ONDRI's publications contributed to a deeper understanding of the processes through which neurodegenerative diseases can contribute to cognitive and motor decline.

Development of innovative methods for capturing real world health data

ONDRI researchers designed remote, technology-driven study protocols conducted outside of the lab and clinic. These studies employed digital health measurement tools to assess daily health-related behaviors, cognitive health, and wellness within individuals' homes and communities. Researchers also developed rigorous, open access data processing pipelines to advance the clinical utility of remotely acquired data, as well as personalized reports for study participants that served to empower self-management of health-related behaviors.

Improvements to the understanding of neurodegenerative disease impact in Ontario

Through collaboration with IC/ES, ONDRI researchers published important papers on the co-occurrence and sequencing of neurodegenerative disease and other brain conditions, the impact of the COVID-19 pandemic on people living with neurodegenerative diseases in Ontario, and variations in access to and use of health care services for people living with neurodegenerative disease.

Leveraging of research data and lived experience perspectives to assess caregiver burden

ONDRI's Foundational Study recruited care partners, along with people living with neurodegenerative disease. These care partners answered a series of questions, common across disease cohorts, related to the impact of caregiving on their health and wellbeing.

Prioritizing lived experience in dementia research

ONDRI's Patient and Community Advisory Committee (PCAC) played an essential role in each phase of ONDRI's research, from informing research questions, to helping recruit individuals for studies, to disseminating learnings through events and storytelling. Through these endeavours, ONDRI's PCAC significantly contributed to the body of knowledge on the lived experience of neurodegenerative diseases and dementia.
Lived experience of care partners

The complexity of diagnosing early onset dementia

Pandemic messaging developed by the PCAC

Communication challenges with aphasia

Perspectives on research and datasharing

Letters my father will never read
Acknowledgements
Thank you to following groups, without whom ONDRI's research into neurodegenerative diseases and dementia would not have been possible.
ONDRI's study participants, whose dedication and commitment were instrumental to ONDRI's scientific successes

ONDRI's patient and community advisory committee (PCAC) members, who informed and guided ONDRI's research

ONDRI's researchers and clinicians, whose dedication and commitment led to important scientific discoveries that will help shape patient care

ONDRI's leadership, including the Executive Committee members, who helped drive every aspect of the research

ONDRI's partners including hospital-based study sites, research & academic institutions, health charities, research initiatives, technology companies, and advocacy groups
Detailed thanks
ONDRI's PCAC included representatives from:

ALS Canada
Alzheimer Society Ontario
Heart & Stroke
Parkinson Canada
MINT Memory Clinic
For a complete listing of ONDRI investigators, please refer to the publication list. Platform and disease leads include:

Robert Bartha
Malcolm Binns
Sandra E. Black
Susan E. Bronskill
Elizabeth C. Finger
Morris Freedman
Barry Greenberg
Wendy V. Hatch
Robert A. Hegele
Christopher Hudson
Donna Kwan
Anthony E. Lang
Paula M. McLaughlin
Connie Marras
W.E. Bill McIlroy
Manuel Montero-Odasso
Douglas P. Munoz
David Munoz
Michael J. Strong
Stephen C. Strother
Richard H. Swartz
Sean Symons
Brian Tan
M. Carmela Tartaglia
Lorne H. Zinman
ONDRI Executive Committee members:
2013-18
Sandra E. Black
Dale Corbett
Barry S. Greenberg
David A. Grimes
Robert A. Hegele
Anthony E. Lang
Michael J. Strong
Richard H. Swartz
2018-23
Malcolm Binns
Sandra E. Black
Susan E. Bronskill
Jill Czuczman
Lisa Droppo
Robert A. Hegele
Anthony E. Lang
Mario Masellis
W.E. Bill McIlroy
Paula M. McLaughlin
Douglas P. Munoz
Angela C. Roberts
Christina Stergiou-Dayment
Stephen C. Strother
Richard H. Swartz
ONDRI's partnering organizations were:
ALS Canada
Alzheimer Society Ontario
Alzheimer Society Canada
Baycrest Hospital
Brain Eye AMyloid (BEAM) Study
Canadian Biomarker Integration Network in Depression (CAN-BIND)
Canadian Consortium on Neurodegeneration in Aging (CCNA)
Centre for Addiction and Mental Health (CAMH)
Centre for Advancement in Brain Health (CABHI)
Children's Hospital of Eastern Ontario (CHEO)
Elizabeth Bruyere Hospital
Hamilton Health Sciences Centre
Hospital for Sick Children - The Centre for Applied Genomics
Heart & Stroke
IC/ES
Kensington Eye Institute
Lawson Health Research Institute
McMaster University
MINT Memory Clinics
Parkinson Canada
Parkwood Institute / St. Joseph's Health Care
Providence Health Care
Provincial Geriatrics Leadership Office (PGLO)
Queen's University
Robarts Research Institute
Rotman Research Institute
Sibel Health
St. Michael's Hospital / Unity Health
Sunnybrook Health Sciences Centre
Sunnybrook Research Institute
Tanz Centre for Neurodegenerative Diseases
The Ottawa Civic Hospital
Thunder Bay Regional Research Institute
Toronto Dementia Research Alliance
Toronto Western Hospital / University Health Network (UHN)
University of Gothenberg (Sweden)
University of Ottawa
University of Toronto
University of Waterloo
University of Western Ontario